For convenience the days of the week are included in the inner and outer circles of the calendar.
Within the inner circle the days of the week are color coded and matched with the day's number.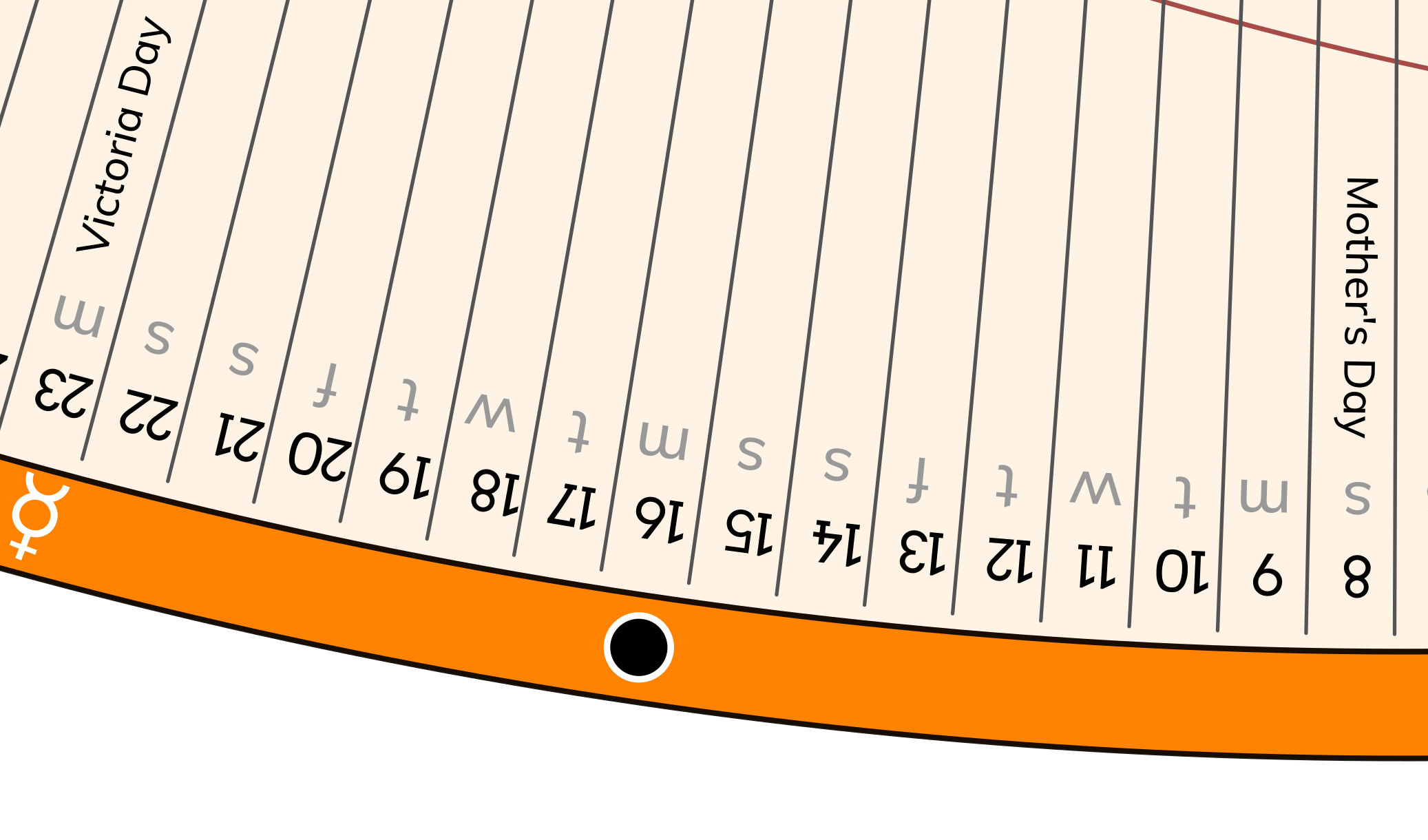 s m t w t f s -- are included in grey for easy matching with the day of the year in the outer circle.
Did you know that most of the names of our days of the week refer to a planet? In English, there's been some twists, but in other Latin language the correlation to our solar system is clear!
In the calendar, the days of the week are coordinated with the color of their corresponding planet.
The days of the week are also matched with their corresponding source symbol.